My Team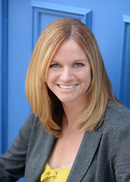 Jennifer Houghton
Associate Wealth Management Advisor
Review Investment Strategies

Buy/Sell Investments

Make changes

Explain investment products or investment performance to current clients
Joining Houghton Financial Services in 2011, Jennifer is the gears of the investment operations. Jennifer earned her Bachelor's of Business Administration from Truman State University in Kirksville, MO.  Jennifer's past employment background has been with education and insurance.  Married to Jim they have three children, JK, Jacob and Julia.  In her spare time, Jennifer enjoys watching volleyball,  cooking with produce from her own garden, and trekking through the hills of the Midwest on her bike. She has even logged 80 miles in one day.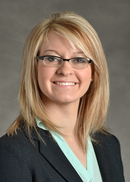 Alyssa A Kuehl
Associate Financial Representative
Office 563-549-7811

Answer questions and help with paperwork , billing for Life, Disability and Long Term Care insurance

Personal Planning for current and new clients

Implementation of policies and investment accounts
Alyssa joined Houghton Financial in February of 2016, prior to joining the Houghton Team she had been with Northwestern Mutual for 3 years. Alyssa is a Quad City native, having also lived in Colorado and Missouri. She and her husband Adam reside in Davenport with their two daughters. Alyssa may be considered what you would call an "old soul," as she enjoys drinking tea on her patio, sewing, and, restoring her 1880 Davenport home. She chairs the Fun Committee for her neighborhood association and sits on Davenport's Historic Preservation Commission. Certainly, Alyssa believes, what once was old can be new again.
Debbie Whalen
Marketing & Client Service Associate
Office 563-549-7824

Questions or concerns with your billing

Make changes to your policies, bank information, address changes, etc

Schedule a meeting with Jim or his assistant Alyssa Kuehl
When you call Houghton Financial Services it's Deb's voice that will guide you to where you need to go. 
Deb began her career with Houghton Financial in 2006.  She has an Associate's Degree in Accounting.  Deb has two grown children, who have both moved out of the area, this enables Mom to do some traveling.   She enjoys volunteering for "Walk with Travis", a local organization assisting families and loved ones of suicide victims.  She is a member of the "Improving Your Operations Online Community Field Advisory Team" through the Northwestern Mutual Home Office.  In her free time she enjoys reading mysteries (Patterson, Sandford) and history books (Killing Lincoln) and having coffee with friends.